Seemingly impossible problems are solved when diverse perspectives come together in an equitable and inclusive culture. We know how to help clients develop the skills they need to thrive in a complex, quickly changing world because we practice those skills every day. We leverage our differences and learn from each other as we strive toward a common goal: helping clients make big changes.

Of our collective...
100% have managed teams

80% identify as female

60% identify as people of color

40% have held executive-level roles within nonprofit organizations

20% identify as LGBTQIA+
Jen Mayer-Sandoval, Founder and Principal consultant
For over 25 years, Jen has been helping leaders and organizations work from their collective wisdom to expand their impact. She has worked in organizational development, human resources, and fundraising across organizations including El Pomar Foundation, The Student Leadership Institute, and The Breakthrough Collaborative.

Areas of Expertise:
> Culture Transformation
> Change Management
> Liberatory Consciousness
> Team Training + Development

Education & Certifications:
> Professional Coach Certification from the Institute for Professional Excellence in Coaching
> Certified ChangeBuilders and Sacbé Way Facilitator
> Certified DiSC assessment administrator
> Certified Energy Leadership Index administrator
> Training at the National Equity Project
> Graduate of the University of Colorado at Boulder

Results:
Jen led Teach For America's national Staff Learning and Development team, which designed and facilitated leadership and liberatory consciousness-based work for more than 1,700 people.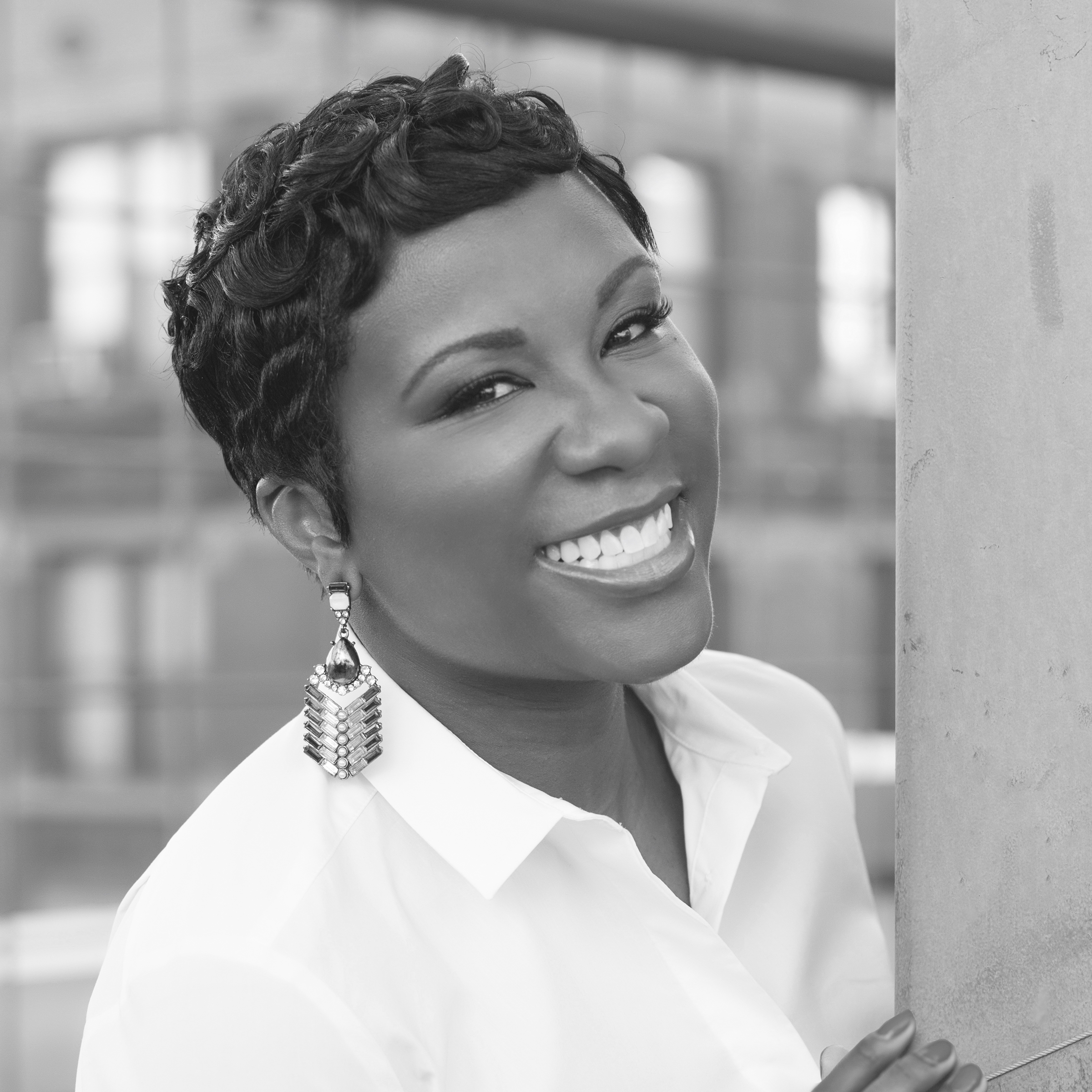 Jovian Zayne,
Management and Professional Development Consultant
Jovian develops purpose-centered leaders through coaching, content, and events. She leads The OnPurpose Movement, a firm committed to helping organizations and individuals to "Live and Work OnPurpose," through targeted coaching, public speaking and facilitation experiences. She is also the Founder of the annual International Day of Purpose®, a day created to inspire people of all generations to celebrate, and activate the power of their purpose.

Areas of Expertise:
> Change Management
> Global Diversity Leadership Development

Education & Certifications:
> IGNITE Leadership Fellow with NYU's Wagner Graduate School for Public Service
> Graduate of the University of North Carolina at Chapel Hill

Results:
In her position as a Managing Director of Talent Recruitment at Teach for America (TFA), Jovian led an initiative that increased diversity of new hires from 23% to over 51%, resulting in the most diverse staff in Teach For America's history.
Jessica Berg Elders,
Executive Coach and Organizational Development consultant
Jessica is an experienced and empathetic executive coach and human resource leader with more than 15 years experience. In her current role at The New York Times as the Talent & Inclusion lead to Wirecutter and New Products & Ventures, Jessica coaches both executive leaders and team members to catalyze performance and engagement. Jessica's previous experience includes serving as the Senior Managing Director of People Development at Teach For America and as the first Head of People at Away. Jessica brings a depth of experience facilitating adaptive and technical leadership development programs, as well as a depth of executive and team coaching training to her work with clients. She is passionate about partnering with individuals and teams to design inclusive systems and foster mindful leadership to produce exceptional and sustainable organizational results.

Areas of Expertise:
> Organizational Development & Human Resources
> Facilitating Dialogue and Mediation
> Executive Leadership & Management

Education/Certification:
> Columbia University certified executive coach with highest honors
> Korn Ferry 360 Emotional and Social Competency Inventory Assessment, Ei World Team Emotional Intelligence 360 Assessment
> Phi Beta Kappa alum of Northwestern University

Results:
Jessica has a long and consistent track record of achieving bold sustainable results in staff hiring, retention, development, engagement and performance with clients spanning the non-profit and private sector. Jessica's been a key member of collaborative teams that earn recognition in their sector for leading the way on employee engagement and development, including official Great Place to Work certifications. She's designed and led high performing teams in a variety of contexts which brings an informed and empathetic perspective to her work with team leaders.
Carrie Ellis, DEI Strategist and Executive Coach
Carrie uses her over 20 years of experience to aid managers, teams, and organizations as they navigate workplace complexities. As a diversity, equity, and inclusiveness specialist, Carrie partners with teams to help them enact culture-focused, equitable solutions that resolve difficult situations, create sustainable change, and result in better organizational outcomes.

Areas of Expertise:
> Management and Leadership
> Diversity, Equity, Inclusiveness Training
> Customized Assessments

Education & Certifications:
> Certified Professional Coach
> Alumna of the American Express Leadership Academy
> Aspen Institute Fellow
> Graduated with honors from Spelman College and the University of Southern California

Results:
Carrie led the Project Management team at KaBOOM! where she and her team were responsible for the completion of 1,400 community-built playspaces impacting over 750,000 children.
David WeaveR,
Leadership Development Expert
David Weaver brings more than 28 years of experience as a teacher, trainer, consultant, and facilitator to the collective. He has served as Vice President of Leadership Development with Public Allies, Vice President of Programs for BRIDGES For A Just Community, and has worked with The Children's Defense Fund and Teach For America.

Areas of Expertise:
> Leadership development
> Training and facilitation

Results:
David is the founder of Youth At The Center, which advances opportunities for youth to be seen, heard, and valued as the next generation of community leaders.